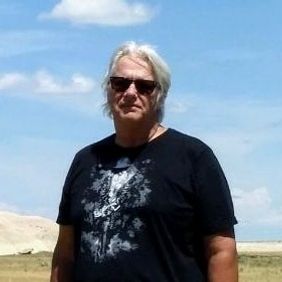 The Story
The guitar and I have had a great time together. I enjoy playing solo but it wasn't always the case. The journey began when I was a hanging out with my 2 older brothers in their band THE SHADES. I went to practices, to gigs, I even got up on "Satisfaction" to play drums! That pretty much did me in.
I picked up my big brother Tom's bass guitar and turned on the Hi-Fi to learn the bass parts off of Cream albums. That gave me the instrument to pursue my dream. Brother David had left his guitar behind a year later, that's where I started my 6 string sojourn.
My first band was right out of high school. I was a bass player learning to sing. For the next couple of decades I was in and out of bands, usually ending up as one of the lead singers. I learned and lived a lot.
Played a lot of places for a lot of people and loved every minute of it.
I reached the end of that road and tried to quit all together but that old acoustic I had been playing wouldn't let me go. I had been writing songs from the beginning and eventually my bands had started playing some of them even recording a few. Now bandless, I started writing more introspectively and it all started in church. Next came a duo with my buddy, a duo/trio with a female friend from work. We co-wrote some great tunes. Once that all fell apart, I figured I had a burn that was different than most other people and it was good enough for me to pursue this trail alone. That's when Stephen Monroe, solo performing singer song writer emerged. I got a boost from some wonderful friends that ignited the flame further and solidified my path.
Now I've got 3 CDs of my music released and I'm working on number 4. Life has calmed down and I realize everyday how great it is to be here.